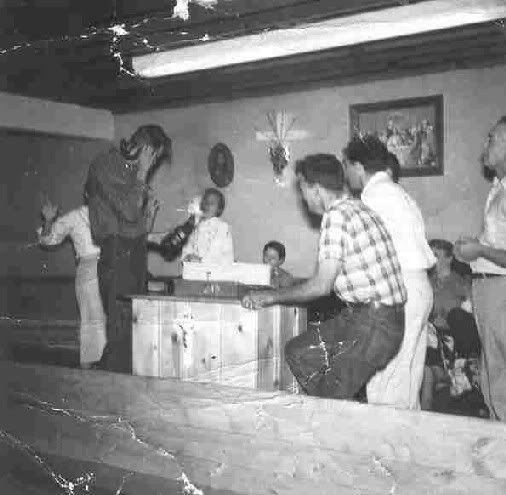 Some people have suggested that in order for atheists and theists to get along there should be a measure of respect, and that meaningful debate should occur that is devoid of vulgarity and personal attacks. I say fuck that retarded bullshit. If someone says to me that they believe that the earth is under attack from shapeshifting lizard creatures that have infiltrated the highest levels of government and are hell bent on establishing a new world order and enslaving humanity I will tell them to shut the fuck up and finish bagging my groceries. I most certainly won't respectfully agree to disagree or think deeply about what they have said and see if there is any common ground between what we both believe. If I did do any of these things you would, quite rightly, think I was a fucking imbecile. But instead of alien lizard shapeshifters we have cosmic Jewish zombies. We have proven hypocrites who recommend eating flesh and drinking blood, and tell you that you will burn in a fiery pit of hell for all eternity if you don't do what they say. And I'm supposed to respect this point of view? Don't make me fucking laugh.
The only thing this (and other similarly idiotic fairy tales) has got going for it is that there are a lot of assholes who believe it. That is it. No objective reasoning can possibly render these ideas palatable to someone who has not been brainfucked. No study of the available evidence can ever lead one even to have any doubts that this is not all demented man made fiction of the most fecal variety. Indeed, it takes a slow process of cuntification before one can accept these ideas at all. And I should respect this because there are a shit load of cunts? Not bloody likely.
And it gets worse. A central tenet of this malodorous dung residue (in all of its incarnations) is that if you are not on board you can expect the most unpleasant punishment imaginable. A poor choice of lunch can send you to hell if you forget to repent. Acting in a manner that is central to your existence, and that as a biological imperative is by definition caused by your creator, can send you to pitchfork alley in no time. What kind of cunt of a god would punish humans for eternity just for doing what he created them to need to do? This is the point of view I should respect? Dream on shitgoblins.
It is built into religions that atheists are the scum of the earth. Arabs and Christians and Jews will happily kill each other over who has the best god, but when confronted with the evil of atheist homosexuals they will set aside their differences. That is one of the most fucked up things I can think of. People who will kill children because of their religious views will work with people that hold those same views to prevent a couple of dudes from doing anal. If that isn't retarded I don't know what is. Respect? Contempt is too good for this kind of jism faced goat felcher. Why should I respect the blatantly absurd beliefs of someone who tells me that I am evil, that I will burn in hell and that only their point of view can save me? Fuck them all deep in their godholes.
Religious cunts are afforded far too much respect in general. They should be held to the same high standards as courts of law, scientists and journalists. If a journalist wrote a story about how great god is and cited a vision as his source would it get published? Sadly, it might, but it would be clear to all that it was utter wank. You don't see particle physicists postulating a Christron that goes around making al the other particles behave. That would be asinine indeed. And why can't a religious judge just pray to god to determine if someone is guilty or not? Because it would be fucking retarded, that's why. And yet these Christ punching sleaze merchants can enjoy tax free status, can freely spout their mumbo jumbo and demand that those of us not afflicted with TCS (total cunt syndrome) treat them with respect! Well, I always treat theists with the respect they deserve. We may not always agree on how much respect that is (none), but I don't care. Dialogue with theists is like foreplay with a rapist, and I don't care for it at all. Fuck them; fuck them all.